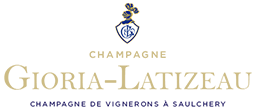 Legal

Notice

This site is a creation of AXOMEDIA, establishment located at 2 Allée Maurice Lemaître– 51 100 Reims

Name of the site : www.champagne-gioria-latizeau.com
Email : contact@champagne-gioria-latizeau.com

Publication Director : M Gioria

Address : 25 Bis rue de Perpeigneux - 02 310 SAULCHERY
Phone : +33 3 23 82 84 93

Photographic credits : Fotolia
Accommodation
GANDI SAS, Simplified Joint Stock Company with capital of € 37,000 having its registered office at
15 place de la Nation to Paris (75011) FRANCE,
registered under number 423 093 459 RCS PARIS
N° TVA FR81423093459
Phone : +33.(1) 43.73.78.51
Fax +33.(1) 43 73 18 51
Email : direction@gandi.net
The user of the website acknowledges having the skills and means necessary to access and use this site. He also acknowledges having read this legal notice and undertakes to comply with it.
Any total or partial representation of this site by any process whatsoever, without the express authorization of the operator of the website is prohibited and would constitute an infringement punishable by articles L 335-2 and following of the Intellectual Property Code.
The same applies to any databases appearing on the website which are protected by the provisions of the law of July 11, 1998 transposing into the Intellectual Property Code (IPC) of the European directive of March 11, 1996 relating to legal protection of databases.
The brands of the website operator and its partners, as well as the logos appearing on the site are registered trademarks (semi-figurative or not).
The hypertext links set up within the framework of the Internet site towards other resources present on the Internet network, and in particular towards its partners have been the subject of a prior express and written authorization.
Visitors to the website may not set up a hyperlink to these sites without the express prior authorization of the website operator.
Privacy policy
The user has the right to access, modify, rectify and delete data concerning him (article 34 of the "Data Protection Act").
Processing of your personal data
We use different cookies to improve the interactivity of the site and our services. The information collected is only used on the site www.champagne-gioria-latizeau.com
What is a cookie" ?
A "cookie" is a series of information, generally small and identified by name, which can be transmitted to your browser by a website on which you connect. Your web browser will keep it for a certain period of time, and send it back to the web server each time you reconnect to it. Cookies have multiple uses: they can be used to memorize your customer identifier with a merchant site, the current content of your shopping cart, an identifier allowing to trace your navigation for statistical or advertising purposes, etc.
Wine-grower Champagne in Saulchery
The Gioria-Latizeau Champagne House is a family history and has had a unique know-how passed on from father to son for four generations near Château-Thierry (02). Our vineyard plots are located near the winery in Saulchery, mostly in the villages of Saulchery, Charly-sur-Marne and Essômes-sur-Marne, in the heart of the Marne Valley. We grow the three grape varieties of Champagne: Pinot Noir, Pinot Meunier and Chardonnay.
Online Store